Upcoming Seminars and Events
*Please note that all scheduled events may be subject to change.
Sign up for seminar alert text messages and register on your mobile phone for future seminars here! Note: You must check the Text Message Signup box when registering in order to receive text messages. Standard text messaging and data rates may apply.
Rethinking Diversification Virtual Seminar
In today's volatile market, retirement savers face new challenges. Traditional portfolio diversification may no longer be the answer to growing your savings without the risk of losing it all. Luckily, there are new ways to manage investment risk.
You'll learn more about how retirement savers face new challenges and new ways to manage investment risk. You'll learn the answers to your investment questions, including:
What is traditional portfolio diversification?
How has the investment landscape changed?
How can you achieve your goals with the least amount of risk?
How can new annuity options help you rethink diversification?
405000-2
Understanding Your Rollover Options Virtual Seminar
Changing jobs is a common experience for most U.S. workers. But what's the right thing to do with your retirement savings plan account from a previous employer? What are your options, and how can your decision impact your long-term retirement savings?
You'll get a clear understanding of the different options available to you when you leave an employer and have an employer-based retirement savings plan account balance to consider, including:
Four major options for retirement plan balances when changing jobs
Pros and cons of each option
How a rollover works

406079-8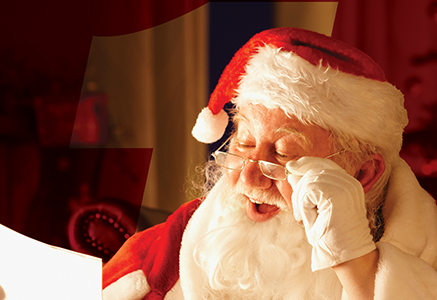 All the kids on First Financial's Nice List are eligible to receive a
personalized letter from the North Pole
this holiday season! Complete our online wishlist form for your child or young relative by Monday, 12/18/23.