Microsoft Wallet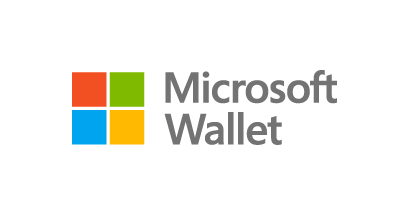 Your Visa Card and Microsoft Wallet.
Enjoy all the benefits of your First Financial Visa Debit and Credit Cards using Microsoft Wallet, with participating merchants.
Set up is simple.

To add your card to Microsoft Wallet and begin using your Digital Wallet:
Go to Microsoft Wallet on your device. Sign into your Microsoft Account or create one.

Select "add a new card" to add your First Financial cards to your Microsoft Wallet. You will be prompted to scan your card into the device.

Accept the terms and conditions, select your default card, and you'll be ready to go!

Our step-by-step set-up guide for Microsoft Wallet.

Important Note - You will be asked to verify your First Financial cards added into Microsoft Wallet each time you add a card to your device's digital wallet, before you can begin using the card. Call the number that appears on your device screen to activate your card. We suggest logging into your Online Banking account or knowing your recent purchases and security questions, along with your member number for quick verification.
Paying is easy and secure.
How to Use Contactless Microsoft Wallet:
To pay within stores that accept Microsoft Wallet, tap your device, unlock it, and then hold it near the contactless reader and your default card will be charged. You may be asked to enter your device PIN prior to your card being used.
Note - When making purchases using Microsoft Wallet, you will see that your purchases and receipts will not list the last 4 digits of your card number - but instead a single use transaction number and an encrypted security code. Your card information is never shared with retailers, reducing your chances of fraud.
Learn about how to use Microsoft Wallet.
24/7 troubleshooting and activation call 844.646.5467
Data rates and charges may apply.