Personal Loans & Lines of Credit
Personal Loans, Consolidation Loans, and Lines of Credit
First Financial's Personal Loans are available to anyone who may be interested in saving money while financing ongoing expenses and multiple major purchases, rather than going through the high cost of retail financing.
Holiday Loan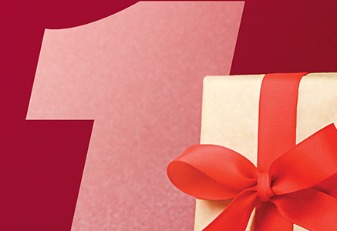 Get all the gifts on your list with our Holiday Personal Loan, available from 11/17/22 through 1/14/23!
Low fixed rate of 9.99% APR*
Terms up to 24 months
Borrow between $500 - $2,500
Same day approval, same day funding!
Personal Loans
Fixed payments and no pre-payment penalties
A personal loan will help you save money rather than going through the high cost of retail financing.
Apply online 24/7, and ask us about our electronic closings!


Consolidation Loans
Do you have too many bills and other loan payments, and is it getting a bit hard to keep track of? Apply for our Consolidation Loan! Reduce your monthly expenses and save money by consolidating your high interest rate credit cards and loans into one simple monthly payment.
Consolidation Loan features include:
Fixed payments
Flexible terms up to 60 months
No prepayment penalties
Personal Line of Credit
A personal line of credit is a set amount of money from which you can borrow up to the limit, for a given period of time - referred to as your draw period. It can be a great way to ensure that you have access to funds for anticipated and unanticipated expenses. Borrowers often use their lines of credit for personal expenses like home expenses, student expenses, medical expenses, and the like. With a Personal Line of Credit, you take from the available balance only the amount you need during the draw period - and the interest only accumulates on what you borrow.
*APR = Annual Percentage Rate. APR as low as 9.99%, terms up to 24 months, minimum loan amount is $500, and maximum loan amount is $2,500. Loan payment example: A $1,000 Personal Loan financed at 9.99% APR for 24 months, would have a monthly payment amount of $46.14. Actual rate will vary based on creditworthiness and loan term. Subject to credit approval. One holiday loan open per member. Refinance option for prior holiday loan is available, see credit union for details. Maximum
dollar amount able to borrow is based on creditworthiness and loan term. A First Financial Federal Credit Union membership is required to obtain a Personal Loan, and is open to anyone who lives, works, worships, volunteers or attends school in Monmouth or Ocean Counties. A $5 deposit in a base savings account is required for credit union
membership prior to opening any other account/loan.
---
Would you like more information or do you have questions about one of our loans? Please fill out the form below and we will get back to you shortly!
* Required
Thank you for your submission!
We will be in touch with you soon.