LIFE Financial Education Program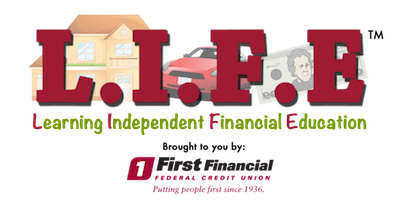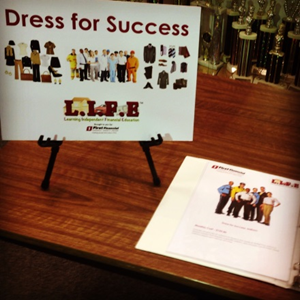 Many students are making financial choices everyday – some may have jobs, bills, car payments, auto insurance, rent, and a social life, but do they fully comprehend the value of a dollar? Now they truly can with the L.I.F.E Program (Learning Independent Financial Education), brought to you by First Financial Federal Credit Union.
What is L.I.F.E? It's a full day hands on experience where students, after identifying their career choice and starting salaries, are provided a budget sheet requiring them to live within their monthly salary while paying for basics such as housing, utilities, transportation, clothing, and food.
Through the L.I.F.E experience, students will visit financially themed tables, balance their budget, and sit down with a financial counselor to review their standing and get a financial reality check. L.I.F.E is a unique opportunity for each student to experience some of the financial challenges they will face in the future.
During the experience:

Students are encouraged to discuss their financial difficulties
Students learn how to finance cars, furniture, pay rent, etc.
Students learn how to get their own cell phone plan - without Mom or Dad!
Students learn about buying food
Students determine how to pay for all the little extras that add up like the gym, nail and hair salons, pets, vacations, and more.
First Financial offers the L.I.F.E Program to interested high schools, colleges, and organizations. If you'd like to learn more about holding a L.I.F.E event at your high school or company, please email the Business Development Department at
business@firstffcu.com
We look forward to bringing you a first-rate financial education experience!